April 2017 Clearance- extended through May!!
We are having a major in house sale!
Below is a list of every watch that's been in stock for more than one year. Every watch is otherwise brand new, sold complete with original manufacturer warranty. In almost every instance we have only ONE piece of each. This pricing applies only to the watches we have physically on hand. Once these individual pieces are sold, the replacements will be sold at normal pricing (which is still among the most competitive in the authorized dealer networks).  All sales are final.
We have the 2017 models coming in and it's time to clear out the older stock. Don't miss this opportunity!
Please call or e-mail for pricing, prices are too low to list due to our agreements with the manufacturers.
Email: bostonwatchco@gmail.com
Phone: 781-438-6977
Text: 781-435-7100
Oris: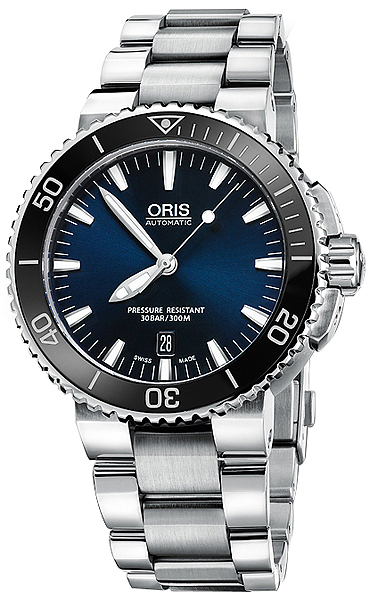 Oris Aquis Date, Dark Blue Dial, 43mm, Metal Bracelet
01 733 7653 4135
 Retails: $1850
Oris Limited Edition 110 Series 18K gold
Reference: 01 110 7700 6081-Set LS
Retails: $17,500

Oris Artelier Calibre 111
Reference: 01 111 7700 4061-Set 1 23 71FC
Retails: $5,800

Oris Big Crown ProPilot Day Date, 45mm, Black Dial, Black Leather Strap
Reference: 01 752 7698 4164- 07 5 22 19FC
Retails: $1,950

Oris Big Crown ProPilot Altimeter With Feet Scale, 47mm, Grey Textile Strap
Reference: 01 733 7705 4134 Set 5 23 17FC
Retails: $3,800

Oris Big Crown Timer, 44mm, Black Dial, Brown Leather Strap
Reference: 01 735 7660 4264-07 5 22 75
Retails: $1,800

Oris Big Crown Small Second, Pointer Date, 44mm, Black Dial, Brown Leather Strap
Reference: 01 745 7688 4064- 07 5 22 77FC
Retails: $1,650

Oris Chet Baker Limited Edition
Reference: 01 733 7591 4084 Set LS
Retails: $1,850
Oris Artelier Small Second, Date, 40mm, Black Dial, Black Leather Strap
Reference: 01 623 7582 4074-07 5 21 71FC
Retails: $2,250
itizen Eco-Drive all 60% off:
Citizen Men's, 42mm, Silver Dial, Two Tone Case & Bracelet
Reference: BM8496-51A
Retails: $299

Citizen Men's Corso Watch, 40mm, Blue Dial, Stainless Steel Bracelet
Reference: BM7330-59L
Retails: $250

Citizen Men's Classic Stainless Steel Eco-Drive Watch, 40mm, White Dial, Stainless Steel Bracelet
Reference: BM7090-51A
Retails: $225

Citizen TI+IP, 46mm, Blue Dial, Titanium Case and Bracelet
Reference: AW1450-89L
Retail: $375

Citizen Men's, 40mm, Blue Dial, Stainless Steel Bracelet
Reference: BM0190-54L
Retail: $225

Citizen Men's Titanium, 43mm, Blue Dial, Titanium Bracelet
Reference: BM7170-53L
Retails: $375

Citizen Men's Sports, 43mm, Grey Dial, Stainless Steel Bracelet
Reference: AW1430-86E
Retails: $195

Citizen's Men's Sports, 43mm, White Dial, Stainless Steel Bracelet
Reference: AW1430-86A
Retail: $195
Citizen Men's, 40mm, Black Dial, Black Stainless Steel Case & Bracelet
Reference: CA0435-51E
Retails: $295
Citizen Men's, Scuba Fin, 46mm, Green Accented Dial, Black Strap
Reference: BN0090-01E
Retails: $299
Citizen Promaster Diver, 47mm, Black Dial, Black Rubber Strap
Reference: BN0085-01E
Retails: $350

Citizen Men's, 44mm, Black Dial, Black Rubber Strap
Reference: AW1150-07E
Retails: $195
Citizen Men's, 46mm, Blue Accented Dial, Black Stainless Steel Case & Bracelet
Reference: BM7277-50E
Retail: $265
Citizen Men's, 42mm, Black Dial, Black Stainless Steel Bracelet
Reference: CA0295-58E
Retails: $475
Citizen Men's, 48mm, Brown Dial, Black Stainless Steel Case & Bracelet
Reference: AT2275-56X
Retail: $295
Citizen Women's Silhouette, 18mm, Mother of Pearl Dial, Stainless Steel Bracelet
Reference: EW9930-56Y
Retail: $225
Citizen Women's, Mirror Black Dial, Stainless Steel Bracelet
Reference: EG2450-53E
Retail: $250
Citizen Women's Quartz, 14mm, White Dial, Stainless Steel Bracelet
Reference: EH3850-53A
Retail: $135
Citizen Women's, 25mm, White Dial, Two Tone Stainless Steel Case & Bracelet
Reference: EW3154-90A
Retail: $195

Citizen Women's Diamonds, 29mm, Mother of Pearl Dial, Stainless Steel Bracelet
Reference: EW1930-50D
Retail: $335
Citizen Women's Silhouette Crystal, 29mm, Metal Dial, Stainless Steel Bracelet
Reference: FE1150-58H
Retail: $325
Citizen Women's, 18mm, White Dial, Swarovski Crystals, Stainless Steel Bracelet
Reference: EG2720-51A
Retail: $295
Citizen Women's, 27mm, Silver Dial, Titanium Case & Bracelet
Reference: EW2100-51A
Retail: $325
Citizen Women's, 21mm, White Dial, Stainless Steel Bracelet
Reference: EW9330-53A
Retail: $199
Citizen Women's, 26mm, Black Dial, Titanium Case & Bracelet
Reference: EW2100-51E
Retail: $325
Citizen Silhouette Sport, 28mm, White Dial, Stainless Steel Bracelet
Reference: EW1960-59A
Retail: $235
Citizen Women's, 26mm, Mother of Pearl Dial, Diamond Encrusted Case, Stainless Steel Bracelet
Reference: EG3150-51D
Retail: $675
Citizen Women's Normandie, 22mm, Mother of Pearl Dial, Stainless Steel Bracelet
Reference: EW9870-81D
Retail: $360
Citizen Women's Silhouette, 20mm, White Dial, Swarovski Crystals, Stainless Steel Bracelet
Reference: EW9960-55A
Retail: $225
Citizen Women's, 38mm, White Dial, Swarovski Crystal Bezel, Two Tone Stainless Steel Case & Bracelet
Reference: EV1016-58A
Retail: $275

Citizen Women's, 38mm, White Dial, Swarovski Crystal Bezel, Stainless Steel Bracelet
Reference: FB1290-58A
Retail: $295
Citizen Women's, 34mm, Champagne Dial, Swarovski Crystal Bezel, Rose Gold Stainless Steel Bracelet
Reference: FD1063-57X
Retail: $295
Citizen Women's, 38mm, Ivory Dial, Swarovski Crystal Bezel, Rose Gold Tone Stainless Steel Bracelet
Reference: FB1293-50A
Retail: $295
Citizen Military, 37mm, Tan Dial, Brown Leather Strap
Reference: AW0040-19X
Retail: $215
Citizen Men's Perpetual Calendar, 44mm, White Dial, Brown Leather Strap
Reference: CB0013-04A
Retail: $399
Citizen Avion, 45mm, Grey Dial, Brown Leather Strap
Reference: AW1361-10H
Retail: $195
****SOLD*****
Citizen Avion, 45mm, Black Dial, Black Leather Strap
Reference: AW1361-01E
Retail: $195
        BALL:
Ball Trainmaster Streamliner, 39mm, Black Dial, Crocodile Strap
Reference: NM1060D-LJ-BK
Retail: $1,999

Ball Engineer II Ohio Moon Phase, 40mm, Black Dial, Stainless Steel Bracelet
Reference: NM2082C-SJ-BK
Retail: $2,099
Ball Engineer II Red Label 43mm COSC, Gray Dial, Stainless Steel Bracelet
Reference: NM2028C-SCJ-GY
Retail: $2,799
Ball Engineer Hydrocarbon Ceramic XV COSC, Black Dial, Stainless Steel Bracelet
Reference:  DM2136A-SCJ-BK
Retail: $4,199
Mido:

Mido Multifort Gent, 38mm, White Dial, Stainless Steel & Rose Gold PVD Case and Bracelet
Reference: M005.830.22.031.02
Retails: $1050

Mido Baroncelli Power Reserve, 42mm, Black Dial, Brown Leather Strap
Reference: M8605.4.18.8
Retails: $1,560

Mido Belluna Lady, 33mm, Brown Dial, Brown Leather Strap
Reference: M001.230.36.291.12
Retails: $1010

Mido Baroncelli II Gent, White Dial, Brown Leather Strap
Reference: M8600.3.26.8
Retails: $910

Mido Multifort Chronograph, 44mm, Silver Dial, Leather Strap, Rose Gold PVD Case
Reference: M005.614.36.031.00
Retails: $2,030

Mido Baroncelli, 38mm, White Dial, Black Leather Strap
Reference: M8600.3.26.4
Retails: $910

Mido Multifort, 42mm, Silver Dial, Black Leather Strap
Reference: M005.430.16.032.00
Retail: $850

Mido Multifort Power Reserve Automatic, 42mm, Black Dial, Black Leather Strap
Reference: M005.424.36.052.22
Retail: $1690

Mido Belluna II, 40mm, Black Dial, Black Leather Strap
M024.444.16.051.00
Retails: $1,150 **SOLD**

Mido Multifort Anthracite Dial Automatic Men's Chronograph, 44mm, Grey Dial, Brown Leather Strap
Reference: M025.627.36.061.10
Retails: $2130

Mido Ocean Star Captain IV, 42.5mm, Black Dial, Black Rubber Strap
Reference: M011.430.37.051.22
Retails: $1100

Mido Multifort Gent, 42mm, Black Dial, Black Rubber Strap, Black PVD Case
Reference: M005.430.37.051.02
Retails: $1030

Mido Ocean Star Captain IV, 42.5mm, Black Dial, Black Rubber Strap
Reference: M011.430.47.051.02
Retails: $1090

Mido Ocean Star Captain IV, Black Dial, Stainless Steel Bracelet
Reference: M011.430.11.051.02
Retails: $1,000

Mido Ocean Star Captain V, 42.5mm, Black Dial, Stainless Steel Bracelet
Reference: M026.430.11.051.00
Retails: $930
*******SOLD******

Mido Dorada Gent, 38mm, White Dial, Stainless Steel Bracelet
Reference: M009.610.11.013.00
Retails: $390
Swiss Army Victorinox:

Swiss Army I.N.O.X. Black Dial, Black Rubber Strap
Reference: 241682.1
Retails: $495

Swiss Army Chrono Classic, 41mm, White Dial, Stainless Steel Bracelet
Reference: 241495
Retails: $625

Swiss Army Maverick Chronograph, 43mm, Blue Dial, Blue Bezel, Blue Rubber Strap
Reference: 241690
Retails: $650

Swiss Army Maverick Chrono, 43mm, Black Dial, Black Rubber Strap
Reference: 241431
Retails: $650

Swiss Army Alliance Quartz, 40mm, Black Dial, Stainless Steel Bracelet
Reference: 241473
Retails: $495

Swiss Army Maverick GS, 43mm, Black Dial, Stainless Steel Bracelet
Reference: 241436
Retails: $495

Swiss Army Maverick Chronograph, 43mm, Blue Dial, Blue Bezel, Stainless Steel Bracelet
Reference: 241689
Retails: $695

Swiss Army Chrono Classic XLS, 45mm, Blue Dial, Stainless Steel Bracelet
Reference: 241652
Retails: $695

Swiss Army Chrono Classic, 41mm, Black Dial, Stainless Steel Bracelet
Reference: 241494
Retails: $625

Swiss Army Maverick GS, 43mm, Black Dial, Black Rubber Strap
Reference: 241435
Retails: $450

Swiss Army Maverick GS, 43mm, Blue Dial, Blue Bezel, Stainless Steel Bracelet
Reference: 241602
Retails: $495

Swiss Army Maverick Mechanical, 43mm, Dark Grey Dial, Stainless Steel Bracelet
Reference: 241705
Retails: $895
 Swiss Army I.N.O.X., Grey Dial, Stainless Steel Bracelet
Reference: 241739.1
Retails: $625

Swiss Army I.N.O.X Professional Diver, 45mm, Blue Dial, Blue Rubber Strap
Reference: 241734.1
Retails: $595

Swiss Army I.N.O.X. Professional Diver, 45mm, Black Dial, Black Rubber Strap
Reference: 241733.1
Retails: $595

Swiss Army I.N.O.X, Green Dial, Metal Bracelet
Reference: 241725.1
Retails: $625

Swiss Army I.N.O.X Titanium, Gray Dial, Gray Rubber Strap
Reference: 241757
Retails: $595

Swiss Army I.N.O.X Titanium, Gray Dial, Blue Rubber Strap
Reference: 241759
Retails: $595

Swiss Army I.N.O.X, Gray Dial, Brown Leather Strap
Reference: 241738.1
Retails: $495

Swiss Army Maverick Chrono, 43mm, Black Dial, Black Rubber Strap
Reference: 241431
Retails: $650

Swiss Army Air Boss Mechanical Titanium Limited Edition
Reference: 241760
Retails: $1,195

Swiss Army I.N.O.X Paracord, 43mm, Green Dial, Green Camo Strap
Reference: 241727.1
Retails: $625

Swiss Army Night Vision Chronograph, 42mm, Silver Dial, Brown Leather Strap
Reference: 241729
Retails: $695

Swiss Army Alliance, 40mm, Black Dial, Black Leather Strap
Reference: 241474
Retails: $450

Swiss Army Maverick, 43mm, Black Dial, Brown Leather Strap
Reference: 249107
Retails: $395

Swiss Army Chrono Classic, 41mm, Brown Dial, Brown Leather Strap
Reference: 241498
Retails: $550

Swiss Army Original, 39mm, Black Dial, Black Bezel, Black Strap
Reference: 249090
Retails: $195

Swiss Army Chrono Classic, 41mm, Black Dial, Black Leather Strap
Reference: 241404
Retails: $575

Swiss Army Original XL, 43mm, White Dial, Red Bezel, Black Strap
Reference: 249085
Retails: $195

Swiss Army Infantry Vintage Chronograph, 44mm, Grey Dial, Leather Strap
Reference: 241578
Retails: $795

Swiss Army Infantry Vintage, 38mm, Green Dial, Brown Leather Strap
Reference: 241309
Retails: $495

Swiss Army Chrono Classic XLS, 45mm, Black Dial, Black Leather Strap
Reference: 241444
Retails: $625
Luminox:

Luminox Navy Seal, 43mm, Yellow Dial, Black Velcro Fast Strap
A. 3905
Retails: $335

Luminox Black Ops, 42mm, Black Dial, Black PVD Coated Stainless Steel Case & Bracelet
A.8402
Retails: $600

Luminox Atacama Field Day Date, 45mm, Black Dial,
Black PVD Coated Stainless Steel Case & Bracelet
A. 1922.Bo
Retails: $795

Luminox Navy Seal Scott Cassell Special Edition, 44mm, Yellow Dial,
Black & Yellow NATO Style Strap
Also comes with a black rubber strap and a compass attachment
A. 3955
Retails: $450
Hamilton:

Hamilton Takeoff Auto Air Zermatt, 42mm, Black Dial, Black Leather Strap
Reference: H76695733
Retails: $1195

Hamilton Khaki Field King Automatic, 40mm, Black Dial, Brown Leather Strap
Reference: H64455533
Retails: $545

Hamilton Railroad Small Seconds, 42mm, Black Dial, Black Leather Strap
Reference: H40545731
Retails: $1295

Hamilton Jazzmaster GMT Auto, 42mm, Black Dial, Black Leather Strap
Reference: H32685731
Retails: $1495

Hamilton Jazzmaster Traveler GMT Automatic, 42mm, Silver Dial, Brown Leather Strap
Reference: H32585557
Retails: $1145

Hamilton Intra-Matic Auto, 38mm, Silver Dial, Black Leather Strap
Reference: H38475751
Retails: $945

Hamilton Railroad Automatic, 40mm, Black Dial, Stainless Steel Bracelet
Reference: H40555131
Retails: $995

Hamilton Valiant Automatic, 40mm, White Dial, Two Tone Case & Bracelet
Reference: H39525214
Retails: $745

Hamilton Khaki Aviation Worldtimer Chrono, 45mm, Black Dial, Black Rubber Strap
Reference: H76714335
Retails: $1295

Hamilton Seaview Day Date Automatic, 42mm, Black Dial, Stainless Steel Bracelet
Reference: H37565131
Retails: $1075

Hamilton Valiant Automatic, 40mm, Black Dial, Black Leather Strap
Reference: H39515733
Retails: $645